Breakfast is by far the most important meal of the day. It helps to keep you recharged throughout the day, to absorb your nutrients more effectively and improve your performance in all aspects. All of us would like to have hearty breakfasts but sometimes there just isn't enough time in the morning before we have to rush out of our homes. But here are 5 easy and nutritious breakfast ideas that will solve all your dilemmas.
Avocado Toast with Eggs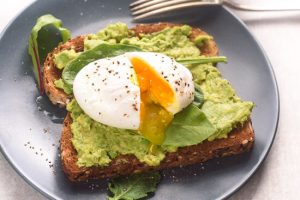 This breakfast option is rich in carbohydrate(from the bread), protein(from the egg) and fat(from the avocado). Simply follow these steps to make this amazing breakfast:
• To make thee avocado spread- mash the avocado in a bowl with lemon juice, pepper and salt according to your taste. If you like spices, you can also add some chili flakes.
• You can choose the bread and time to toast according to your liking- though we recommend using multigrain bread. Try to get thicker slices so that the toast stays sturdy even after adding in the eggs.
• Make the eggs according to your preference. Sunny side up eggs, scrambled or fried eggs are some good options.
• So there you go- quick and easy. Simply spread the avocado across your toast, Add the egg on top and you're all set!
Cereal with milk, fruit and yogurt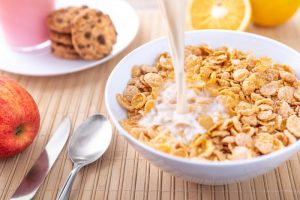 You can never go wrong with this combination. When choosing a cereal, try to include ones with high fibre content, and low salt and sugar content. It would be even better to get one with seeds and nuts (add your own if you wish!)- they will provide you the healthy fat that you need. Add in milk, fruit and yogurt according to your preferences.
Oats or muesli- leave them overnight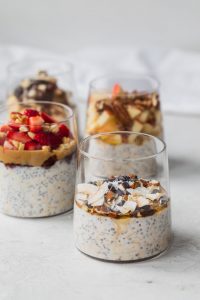 For a quick breakfast, you can start prepping on the night before. Soak muesli or oats overnight in either milk, yogurt or juice. You may also add in chia seeds if you wish. Wake up the next day and walla! You have your breakfast waiting for you. Add in fruits, nuts, butter, more yogurt or seeds to enhance the taste.
Porridge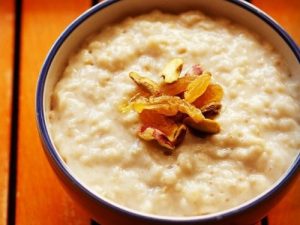 Many people opt for porridge as their breakfast. This is because it is easy to make and tasty too. Simply follow these steps to make the perfect porridge:
• In a saucepan, put 50 grams of porridge oats. Add in 350 ml of water or milk. You can also add a little bit of salt if you wish. Boil and let it simmer for about 5 minutes. Keep stirring it from time to time.
Your porridge is ready! Pour it into bowls and add in some honey or yogurt to go along with it according to your taste-buds.
 Yogurt and Berry Smoothie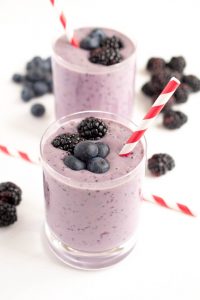 Aren't smoothies just great? Loads of different tastes and nutrients mixed up into one. Here's one of my personal favorites- the berry and yogurt smoothie. Blend in fresh or frozen fruits with yogurt and milk. You can also substitute the milk with other liquids such as juice or coconut water according to your liking.