When The Disease "Lupus" Was Diagnosed??
During the Real Housewives of Orange County season 11 finale in fall 2016, it was conceded that Gunvalson's only daughter Briana Culberson has a disease called lupus, an incurable autoimmune disease that results in joint pain and fatigue.
Briana's health journey has been a trying time for her mother Gulvanson since her diagnosis. Gunvalson told Page Six in October 2018,
"It's been a tough year for her. She was back at the doctor on Friday. Lupus has affected part of her heart, it's literally something every other week,"
Gunvalson also said,
"It affects her in different ways, her immune system is very low,"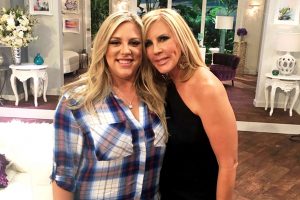 "You know, she's finding her way with what she can do with it, her health," said Gunvalson, who acclaimed that 31-year-old Culberson who go through a surgery to remove enlarged lymph nodes in 2015 is currently employed at a surgical center. "She wants to work, she wants to be a nurse, but she's limited."
In July 2017, Gunvalson alleged that Culberson got a serious infection during an appearance on Access Hollywood after she was operated on with a dirty scalpel in Oklahoma.
"It almost killed my daughter," Gunvalson said.
"The scalpel was infected with feces from a previous surgery that day they put inside her body," Gunvalson said.
"So, not good, she almost lost her leg. She almost died and all this stuff."
Gunvalson also said that with help from the Los Angeles' City of Hope, Culberson was medicated with three weeks of IV antibiotics and got all of it out of her body.
After the Medication of "Lupus"
Briana Culberson confessed via her husband's Instagram account that she has successfully lost her 45 pounds weight using the program called "Keto Diet" that targets on low-carb and high-fat foods and that it's also aided with her chronic disease.
The aids of the keto diet have been under huge debate in presently, but for the reality star Briana, the lifestyle change has only had a positive influence on her life.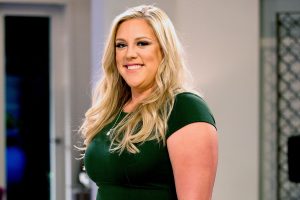 She also shared a side-by-side comparison of her face, writing in the caption, "The face on the left is of an average American diet, never felt good, having constant lupus flares, and on and off steroids for almost a year."
Briana, continued, "The face on the right is strict Keto, steroid free, and lupus flare free! I've lost 45 lbs on keto so far but most importantly my health has greatly improved!"
What Is "Lupus"
Lupus is a type of chronic autoimmune disease in which the body's immune system becomes hyperactive and attacks normal, healthy tissue. Due to the complex nature of Lupus, it is also called "1000 faces disease".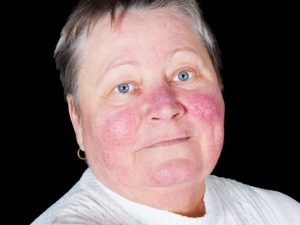 Symptoms include;
Inflammation
Swelling
Damage to the joints, skin, kidneys, blood, heart, and lungs
According to the Lupus Foundation of America, people report around 16,000 new cases of lupus every year, and about 1.5 million people may be living with the condition.
The Foundation also says that lupus affects women especially, and it is most likely to appear between the ages of 15 and 44 years.
Types of Lupus
There are several types of Lupus which include
Systemic lupus erythematosus (systemic condition)
Discoid lupus erythematosus or Cutaneous Lupus
Subacute cutaneous lupus erythematosus
Drug-induced lupus
Neonatal lupus