On 9th September,2019, Hallmark Channel host Cameron Mathison revealed that he had been diagnosed with renal cell carcinoma. Now, the star has taken to Instagram once again to give us some great news- he is officially "cancer-free".
Cameron's Battle with Cancer
In early September, Mathison had posted about the situation on social media.
"There are many reasons I love social media, staying connected with you all, sharing fun experiences… well this time I'm asking for your help," he stated. "About a month ago, I had an MRI for some gut issues I've been having, and during that MRI they found a tumor on my right kidney. It's consistent with Renal Cell Carcinoma … or kidney cancer."
He said that although the cancer had probably been growing within his body for about a decade, it thankfully had not spread to any other organs. In addition, he stated that his diet and healthy lifestyle had a massive role to play in stopping the cancer from progressing further. He went on to thank his doctor, family and colleagues for their undying support. He considered himself lucky that the cancer had been diagnosed at an early stage.
"My surgery is scheduled on September 12th, I was hoping to receive positive thoughts, prayers, or whatever you feel comfortable with, on 9/12 (my surgery is at 1pm PST)," he wrote. "I announced this on @homeandfamilytv yesterday, and wanted to make sure I posted about it here as well. Feeling very grateful and optimistic!!"
Cameron's Surgery
On 12th September, the former "All my Children" star underwent his surgery as scheduled.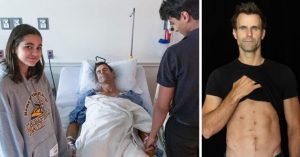 A few days later, he proudly posted a picture of his surgical scars stating:
"Half of my life I was focused on the aesthetics of my body and about half of my career I spent shirtless… now I proudly bear the scars that made ma cancer free".
The "Home and Family" show host underwent a surgery called as partial nephrectomy. Just 2 days after the surgery, he posted a picture on his Instagram announcing that the surgery went "very well". He said he even got to keep 80% of his kidney and was feeling extremely optimistic. He one again thanked all his family, friends, fans and well-wishers for all their love, prayers and support.
Post-Surgery Updates
On his first night out after the surgery at the American Humane Hero Dog Awards in Beverly Hills, he posted a picture on the red carpet with his wife Vanessa. "First night out post surgery," he wrote. "Grateful to be feeling so strong and have this incredible woman by my side."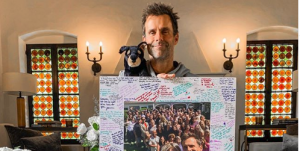 It was three weeks out of his surgery and he said that he was unsure of whether he could make it there, but that the recovery process has been amazing.
 When interviewed by ExtraTV, he went on to share some great news about his cancer updates.
"When they did the pathology report and checked the margins around the tumor, all of that was free and clear of cancer," he said in an interview with Extra. "That led them to believe that all the cancer is out and gone. The cancer has not spread…so I am cancer-free."
 

What is Renal Cell Carcinoma?

The kidneys are the organs in your body which cleanse the blood and get rid of waste products through urine. Renal cell carcinoma, more commonly known as kidney cancer, is the most common cancer occurring in the adult kidneys. It originally occurs in the lining of the proximal convulated tubule of the kidneys. It is a rapidly-growing tumor and often invades several other surrounding organs as well as the lungs.  Majority of the cases are symptomless, but symptoms may progress to include blood in the urine, tiredness, blurry vision, pain on the sides and unexplained weight loss.

The cancer is most prevalent amongst males between 50-70 years. Although the main cause of this cancer is unknown, there are certain risk factors linked to it. These include a positive family history, obesity, hypertension, cigarette smoking, polycystic kidney disease and other genetic diseases. With all these in mind, it is quite obvious that Cameron owes his success story to his brilliant diet and workout ethics. He said that it was because of these habits that the cancer grew slowly, even though it had probably been growing in his body for over a decade.
Cameron's Healthy Lifestyle
Cameron has always been very vocal about his healthy diet and exercise routine.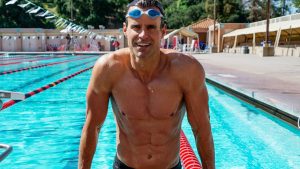 He eats a diet composed of low starches, lean proteins and fresh vegetables. He makes sure that he works out even on busy days. He always says that he does not feel like his day is complete without exercise and that his motivation comes from how exercising makes him feel. He commonly participates in marathons and basketball games. Other activities he is involved in includes swimming, hiking and yoga.
How is Renal Cell Carcinoma treated?
Treatment modalities for renal cell carcinoma include:
·

        

Surgeries- such as radical nephrectomy(removal of the whole kidney), partial nephrectomy(removing the tumor along with a part of the kidney)
·

        

Immunotherapy
·

        

Targeted therapy
·

        

Radiation therapy (as palliative therapy) in order to lessen the pain and other symptoms due to the cancer