Susan Lucci, a 72 years old  American actress, host, author and entrepreneur who is popular for playing ABC daytime daily drama "All my children" for more than four decades had an emergency heart surgery in the fall of 2018 after the doctor diagnosed two blocked arteries. Now the veteran actress is happy and healthy.
Story About Heart Attack
When Susan Lucci felt a tightness in her chest for the first time, she thought probably she was tired. She told herself that it's nothing, it will go away and it did.
After 10 days, Lucci felt it again like radiating around her ribs and she thought that maybe she had fastened her bra too tightly.
The third time on October Lucci again felt the same but that was different. On that day she was shopping at Tory Borge Boutique in Manhasset, she said that it felt like an elephant pressing down on her chest. When Lucci sat down to catch her breath, the store manager offered to drive her to nearby St. Francis Hospital. She called the hospital head of cardiology, Dr Richard Shlofmitz on the way. He told her to meet him in Emergency.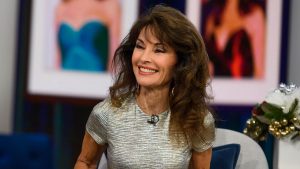 She underwent a CT scan in the emergency which revealed 90 percent blockage in the heart's main artery which is also called " The Widow Maker"  and 70 percent blockage in another artery. Then Dr Shlofmitz inserted two stents into her arteries to increase the blood flow back to the heart. She was shocked when she heard 90 percent blockage and says that she is lucky to alive.
Also her cardiologist Holly Anderson said that had she gone home, that 90 percent would have become 100 percent and she could have suffered from a severe heart attack or even sudden death
Current Involvement
Now Lucci wants to help others by sharing her story. She said that she is not a nurse or anyone who can help in a real way but sharing her story is only the way she can help.
Lucci who strictly follows the heart-healthy Mediterranean diet is shattering the stereotype of who is at risk of heart disease. She said,
"As a woman, you think about breast cancer, not a heart attack". Every EKG I had was great. My blood pressure was on the lower end of normal".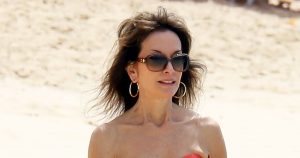 Lucci was in risk due to her family history of heart disease. Her father Victor Lucci, had a calcium blockage in his arteries when he was 49. Her cardiologist Dr Anderson explained that her risk was due to her father's arteriosclerosis, a condition that causes plaque buildup, which can cause blockage and hardening (or calcification) of the arteries.
At present, she works as a national volunteer and spokesperson for the American Heart Association's Go Red For Women Campaign. And she is raising her voice for awareness.