Singer Kanye West and model Kim Kardashian set up a lemonade stand with their daughters, Chicago and North, to raise money for mental health.
Kim and Kanye's Sweet Moments With Their Kids
The renowned family set up and worked the stand in their Hidden Hills neighborhood, selling lemonade and pairs of the unreleased YEEZY Boost 700 V2 Geode.
"Kim was walking around and holding Chicago and Chicago was eating veggie sticks," a source told. "She seemed really happy."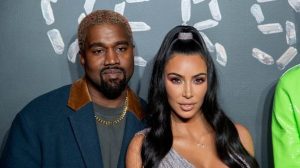 The source adds: "Kanye was super social with fans and shook hands and took pictures and was in a great mood."
Both The Stars Have Battled Mental Health Issues in The Past
The KKW Beauty founder Kim and "Stronger" singer Kayne were n0t the only family members accompanying the fun. Famous model Khloé Kardashian was also there and she was wearing a black sweater and gold hoop earrings.
"Khloé looked happy and was in good spirits," the insider says.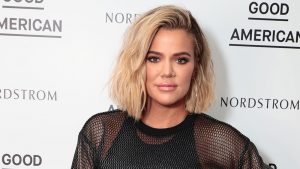 The Strong Looks Better Naked author Khloé Kardashian was holding her daughter True, 11 months, and appeared like a "super cute mom."
At the same time, Kim posted videos on Instagram Stories.
The kid-friendly event was also a part of the musician's partnership with Adidas. The program was conducted with families to produce a homemade, pop-up YEEZY Lemonade Stands throughout the country. All the revenue made from the stands will be donated to the National Alliance on Mental Illness.
Most Outrageous Moments of  Kanye West
The "Gold Digger" rapper has been vocal about his battle with mental health in the past.
In an interview with Big Boy TV in June, he confessed that he was "diagnosed with a mental condition" at the age of 39.
"I think everybody got something," he added. "But like I said on the album "Ye", it's not a disability. It's a superpower."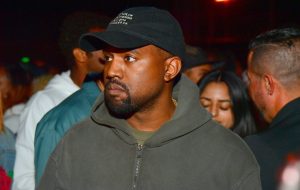 Lemonade stands are a predominance at the summertime in Americana. The stalls are built by the side of the road, often by little kids, to vend passersby well, lemonade. Therefore Kanye West and Kim Kardashian had a quite peculiar idea on March 23. Although, setting up "lemonade" stands not to sell cold beverages, but Yeezy Boosts instead. Particularly, Yeezy Boost 700 v2 Geodes, made in partnership with Adidas.
Kim Kardashian also told the stalls on Twitter that"In the continued spirit of bringing people & families together, the brand has selected unexpected locations for the stands to connect with communities throughout the country," she wrote in the post.
In another tweet, Kim also shared the locations of the stand, which were remarkably quite rural: "Stand Locations: Indianapolis, IN; Missouri, TX; Waterloo, IA; Minneapolis, MN; Alton, IL; West Chester, OH; Belle Fourche, SD; Cedar Rapids, IA." And this tweet was also followed up by some beautiful cute pictures of other families decking out their stalls.
The lemonade stall idea was not only just a part of a keen marketing scheme but the proceeds actually went to a mental health charity.
"All proceeds made through the stands will be donated to the National Alliance on Mental Illness (NAMI www.nami.org)," Kim also added to the details, "the nation's largest grassroots mental health organization dedicated to building better lives for the millions of Americans affected by mental illness."
To sum up it sounds like a pretty good idea that getting Yeezy Boosts out to people who might want them but don't live in big cities where they're accessible to get, all for a virtuous cause. Let's just hope that they had their permits, though, and doesn't wind up like the five-year-old girl who got her stall ceased and a fine of £150 for vending lemonade in East London.