The endless beauty advice videos that appear in our recommended YouTube feed and through sponsored Instagram posts have created a homogeneous sphere of beauty guides. Things began to change, however, with the introduction of TikTok.
And, for those who are unfamiliar, TikTok is a strange but addictive social media platform, partly because you get to see short videos instead of the longer videos that YouTube has, and partly because of the bizarre content that it has on offer. It has videos of people dancing, lip-syncing, creating skits, and even beauty trends!
These beauty videos are unlike anything you'd see on YouTube or Instagram, and they're certainly not something you'd try to replicate at home. While most of these videos begin with "how to improve" your appearance, the methods and methods they outline are downright harmful, if not questionable. Obviously, this does not preclude you from watching them and having a good time! We've compiled a list of some of the most bizarre ones.
Filing teeth with a nail file
The next version of nails on the chalkboard appears to be using a nail file to smoothen your teeth' ridges on TikTok. Many users have uploaded videos showing how to shave the ridges and give your teeth a more even appearance. While the results appear to be impressive, there is a cost: lifelong tooth sensitivity and damaged enamel.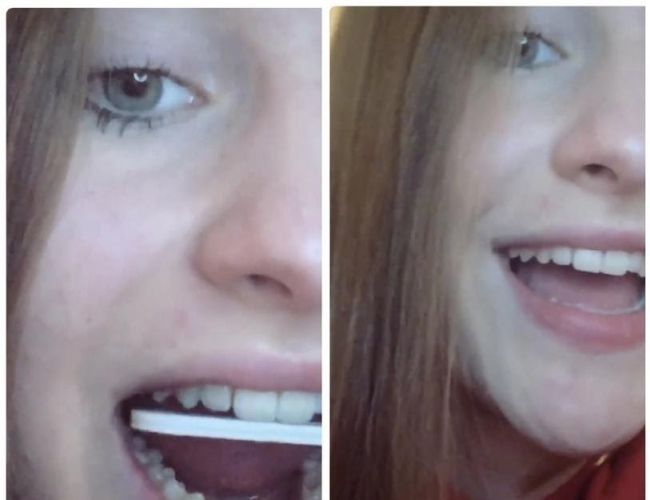 Ripping the muscles to pop dimples…literally!
If you thought netizens' obsession with freckles was too much to bear, wait until you see their obsession with dimples. It all started with a simple "dimple challenge," in which people displayed their adorable dimples and some tried to pass off drawn dimples as real.
As a result, many TikTok users have actually damaged their faces in order to get dimples! For example, one user demonstrated how vigorously rubbing one end of the pen on the cheek causes the cheek muscle to tear up and form a small dimple.
Needless to say, we recommend that you do not try this (or any of the others we've mentioned) at home (or anywhere!).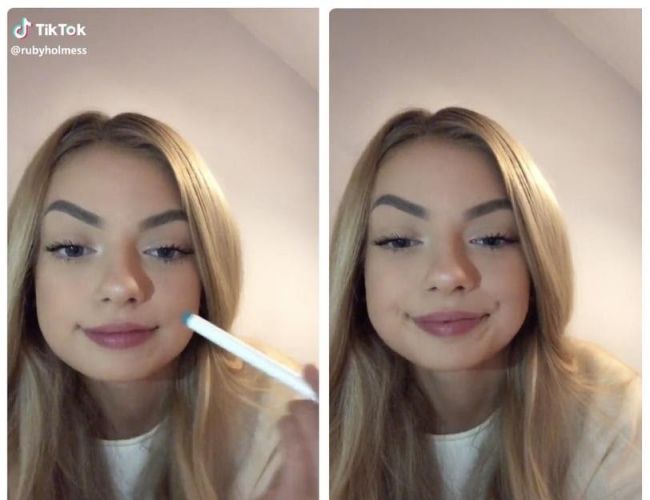 Homemade lip plumper
It is probably the least dangerous because it was posted by a medical practitioner, so you shouldn't be too concerned.
To achieve plump lips, Dr. Tony Youn created a homemade solution of peppermint oil and lip gloss. If you feel a stinging sensation, you've probably used a little too much.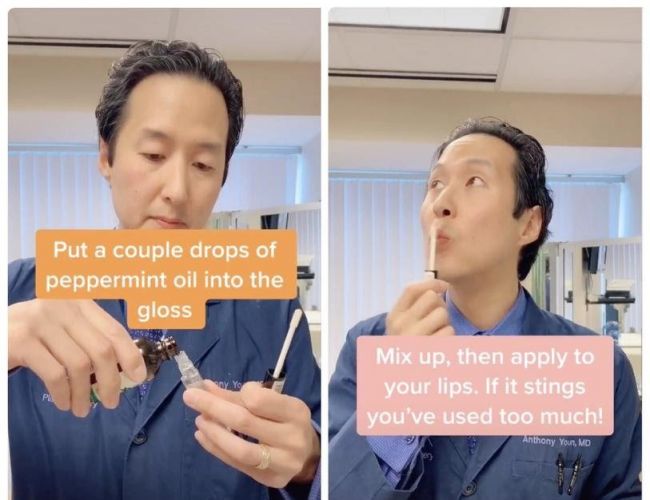 Nail glue to stick your teeth to the gums
TikTok users uploaded videos demonstrating how to use nail paraphernalia to glue gums to the teeth in a very (disturbing) trend. They only used a dab of nail glue on the teeth, and you're ready to go to the dentist for the endless pain and rot you're about to suffer!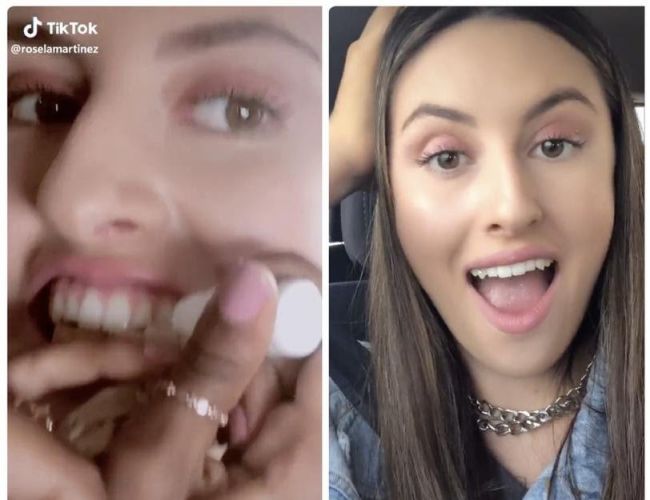 The fox eye aka the Kendall Jenner look
Basically, people try to achieve the Kendall Jenner look by getting a facelift without having to undergo surgery. The users shaved each end of the brow, which is roughly one-third of the way from the brow to the arch. Congratulations, you can now flaunt perfectly straight brows. To draw the brow tips as straight points, you can use any product you want.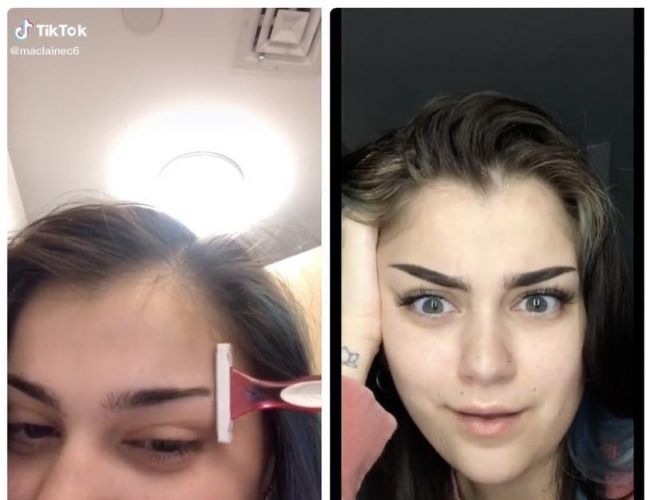 Not-exactly-a-nose-job
This was more of a trend in which people attempted to imitate users who post videos of their nose jobs (which is a big thing on TikTok – it even has a title "hey yo, nose job check") without actually going under the knife. Some users wore clamps on their noses for about an hour to achieve the desired look. We're not sure if that will get you the desired results!
When it comes to entertainment, TikTok can be a fantastic resource. However, when the following advice, it's always a good idea to consult an expert before making an irreversible mistake.