Sir Michael Caine who was born as Maurice Joseph Micklewhite on 14 March 1933 is an English actor, Producer, and author. he has done 130 films in his 70 years long career and also considered a British Icon.
The 85 years old acting legend, was recently seen walking through the busy streets of the UK capital with a cane in one hand, as he continues to recover from the ankle injury he suffered last year.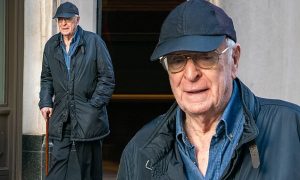 The prominent actor experienced a painful injury when he slipped on some ice in February 2018. However, he is almost back to his best. He also admitted that it is taking a long time to fully heal.
On 'The Jonathan Ross Show', Michael said,
"It takes a long time to get better. I am nearly there.
"I only have this stick when I go out to encase I get circumstances, If you have a broken ankle, everywhere you go, the lift is out of order. You'll notice that"
The veteran star determined to spend his time out of action to write his new autobiography, 'Blowing the Bloody Doors Off'.
It has been a chance to reveal on his career which spans about 7 decades and Michael confessed his surprise at finding later success after retiring in his 60s.
He added,
"Having retired, I went on to win an Academy Award for 'The Cider House Rules', and made six fabulous movies for Christopher Nolan, including three Batmans. I suddenly realized what a mistake you can make thinking that your life is over, and you've retired. 65 is a very young age now."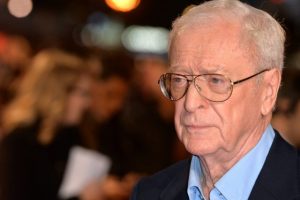 While the 'Italian Job' star isn't thinking about retirement just yet. Also, he did confirm that he was searching for different ways to limit tough actions on set.
He explained,
"I'm not slowing down, but I don't take leading parts in movies anymore. I don't want to get up at 6.30 in the morning for three months so I do two weeks and then collapse."
"Oh yes, I still get offered leading roles, what was the last one I did? I did 'Youth' and 'King of Thieves'. When you get old in movies, they take care of you."
The acting legend had just celebrated his 46th marriage anniversary to his beautiful wife Shakira Caine in January 2019.